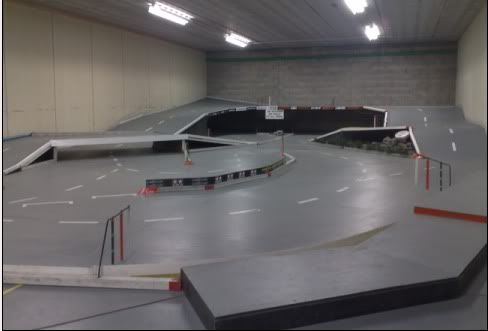 Hi Guys,
Our DspecRC track will be offically opening from tonight 27/01/2010.
Our opening Hours are:
Mon and Tues nights are our Private Sessions where you and your mates can have the place to yourselves for 3 hours for a total price of $80 (just email ring or text for booking).
Wednesday, Thursday and Friday 6pm - 9pm $10 pp
Sunday 1pm-5pm $15 pp ( Sunday will be closed, if there is a 1:1 Drift Day or D1NZ events, Will be noticed in advance)
Prices:
$10 for Wednesday, Thursday and Friday
$15 for Sunday 1pm to 5pm
Cash Only Thanks
BYO Cars Batteries and Chargers (Power on-site)
Hire cars available
$10 for 15 mins
DspecRC track address:
Basement, UnitO/ 33 Walmsley Road, Otahuhu Auckland
Directions:
Look up the link below, pull into the driveway where Appco is located, then head left and follow the building all the way around and down to a large gate for an underground car park. If the gate is closed, toot your horn or press the buzzer on the wall and we will come and open the gate.
http://www.zoomin.co.nz/?search/address
... ad+otahuhu
Mob 021 803 554
Email
percy@DspecRC.co.nz
http://www.dspecrc.co.nz
Call us if you can't find us!!
Regards
Percy
DspecRC
percy@DspecRC.co.nz